MONDO XXXV will be held February 16th through the 18th, 2024 at Concordia University's Gangelhoff Center in St. Paul, Minnesota.  The Gangelhoff Center is a great site for a juggling festival. The main gym is larger than 4 basketball courts with a 6 lane track around it.
Festival Hours
Friday: 5:00 p.m. to Midnight
Saturday: 9:00 a.m. to 2:00 a.m.
(Note: the Gym will be closed during the Spectacular, from 5 p.m. until about 10 p.m.)
Sunday: 10:00 a.m. to 4:45 p.m.
MONDO Spectacular
Central High Theater
275 Lexington Parkway, St. Paul
Saturday, February 17th at 7:00pm
Doors open at 6:30 pm
Information about the show and how to reserve tickets can be found on our show page.
Registration
Gym passes cost $25 are good for all three days of the festival.  They are free for kids 5 and under.
Information on how to register is on our registration page.
You can save money by registering early.  Prices increase on January 1st, 2024 and again on January 25th 2024.  See registration form for current prices.
Gym passes and show tickets can be picked up at our desk at the festival and show. They will NOT be shipped.
All attendees will be required to sign a waiver before admittance to the festival.
Schedule of Events
Our schedule of workshops, games, and events during MONDO is subject to change.
Merchandise
T-shirts and Zip-up Hoodies
This is a drafted design that might be on our shirts this year.  Prices are on our registration form.  Ordering early will save you money!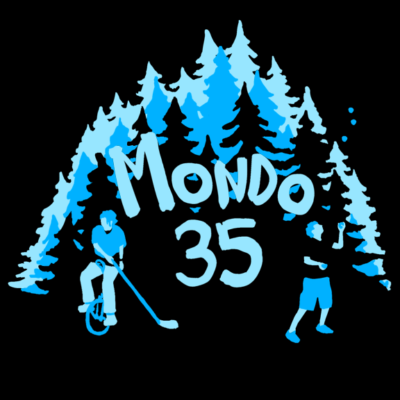 Vendors
Great gym space and open juggling/unicycling is not the only thing you'll find at MONDO.  There are also things to buy!
The vending fee is $40,  each table is $15.  The fee will include one gym pass.  Additional passes can be purchased.  If you want to vend, contact us to reserve space.