MONDO XXXIII will be held March 11th through the 13th, 2022 at Concordia University's Gangelhoff Center in St. Paul, Minnesota.  The Gangelhoff Center is a great site for a juggling festival. The main gym is larger than 4 basketball courts with a 6 lane track around it.
COVID Rules
All MONDO activities have the following requirements:
Mask-wearing is mandatory for all attendees.
We will require either proof of a completed COVID-19 vaccination regimen or proof of a negative PCR COVID-19 test (taken within 72 hours of the event) for every person, including children under 5 and infants. Rapid tests or any over the counter test will not be accepted. Results should come from a testing center such as Vault Health, a Pharmacy, or a clinic.
The COVID-19 vaccination card must show a completed regimen that concluded before February 25, 2022.
Proof of vaccination or negative COVID-19 test must be shown at time of entry and must match the ticket holders ID.
Attendees may present a physical vaccination record card, a physical negative test result, or a digital document on a mobile device (such as a photo image of a vaccination record card or the Docket app).
If you have purchased MONDO tickets but are not feeling well, please stay home and contact MONDO via email about refunds.
We understand that, due to these rules, not everybody will be able to attend this MONDO. We want to thank-you for staying home if that is the case. Rest assured, you will be wholeheartedly welcomed back in the future.
Festival Hours
Friday: 5:00 p.m. to Midnight
Saturday: 9:00 a.m. to Midnight
Sunday: 10:00 a.m. to 4:45 p.m.
MONDO Spectacular
Ganglehoff Center
Concordia University
235 Hamline Ave. N
St. Paul, MN  55104
Saturday, March 12th at 7:00pm
Tickets are $15 for adults and $12 for children age 12 and under.
Lot C can be crowded during the festival.  Lot H and Lot D will be available for parking the night of the show.  (see map)
Registration
Gym passes good for all three days are $20.  If you register before January 1st, gym passes are $15.  All attendees will be required to sign a waiver before admittance to the festival.
Information on how to register is on our registration page.
Gym passes and show tickets can be picked up at our desk at the festival and show. They will NOT be shipped. Prices go up on January 1st!
Merchandise
T-shirts and other great merchandise can be purchased at our online store. These items will not be sold at MONDO and need to be purchased in advance. They will be shipped directly to you!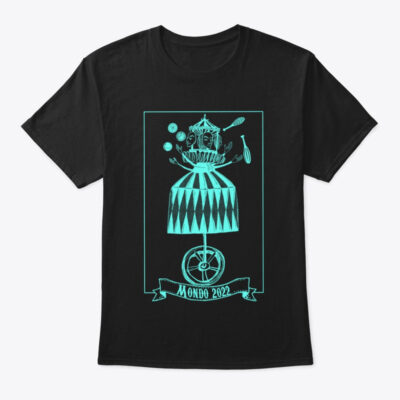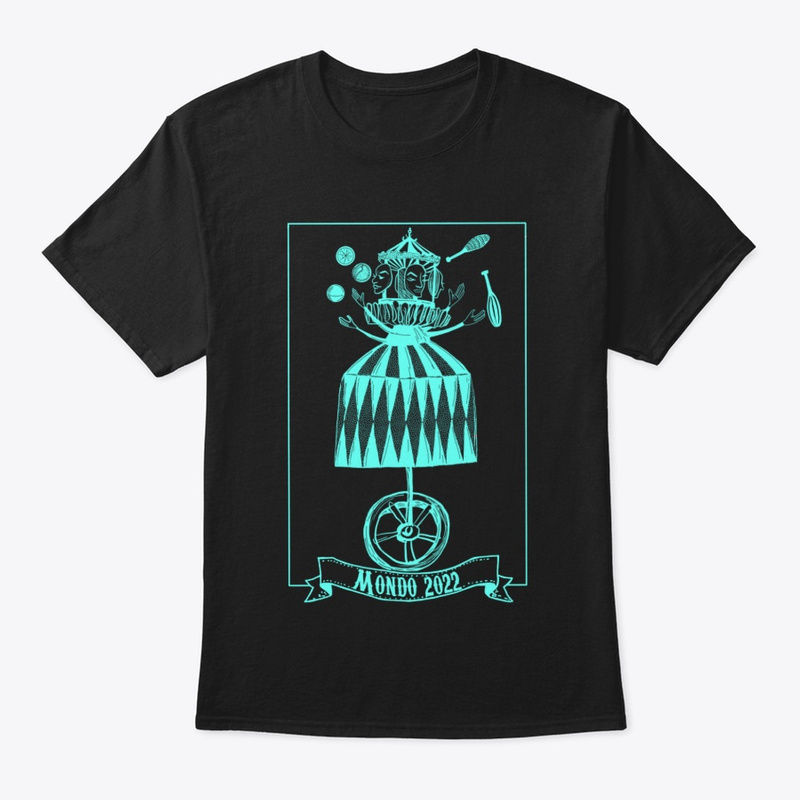 Vendors
Great gym space and open juggling/unicycling is not the only thing you'll find at MONDO.  If you want to vend, contact us to reserve space. The vending fee is $20,  each table is $15.  Vendors will need to purchase their own gym passes in addition to the vending and table fees.