The show must go on!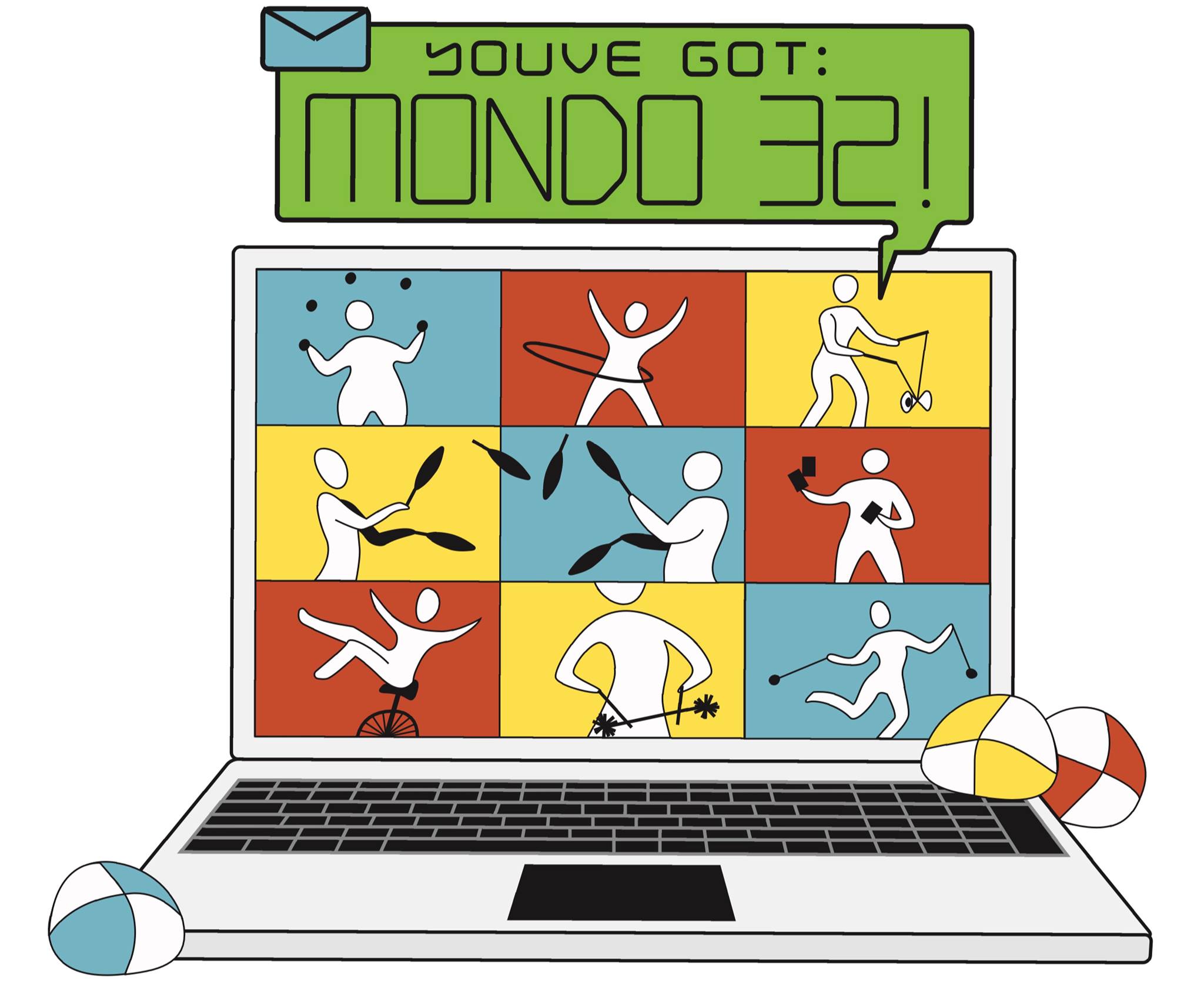 Everything for our 32nd MONDO will be virtual.
With so many of our regular attendees negatively affected by the pandemic, MONDO's show, workshops and panel discussions will be free for everyone. Artists have also had great difficulties this year. MONDO is not renting a theater or a gym, so all donations will go to the artists in panel discussions, those teaching workshops, and those in the show!
MONDO XXXII will be Friday, February 12th through Sunday, February 14th, 2021.
More details can be found on our festival page, or on the Facebook event page.
MONDO products can be purchased from our online store.
Please consider donating to MONDO Juggling and Unicycle Arts.
Stay safe!